EMERGE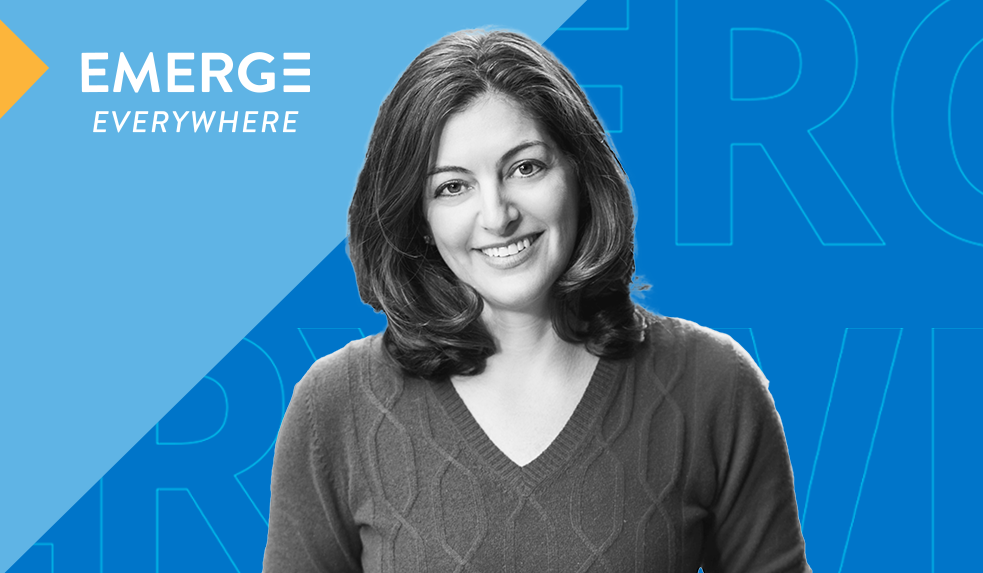 There are few people more familiar with the financial lives of Americans than Rachel Schneider. Her seminal research on working families has profoundly changed our understanding of the financial struggles faced by families and communities across the U.S. An author-turned-entrepreneur, Rachel joins Jennifer to talk about her work on the pivotal Financial Diaries project and her new endeavor, Canary, a fintech company aimed at helping workers during moments of financial challenge.
EMERGE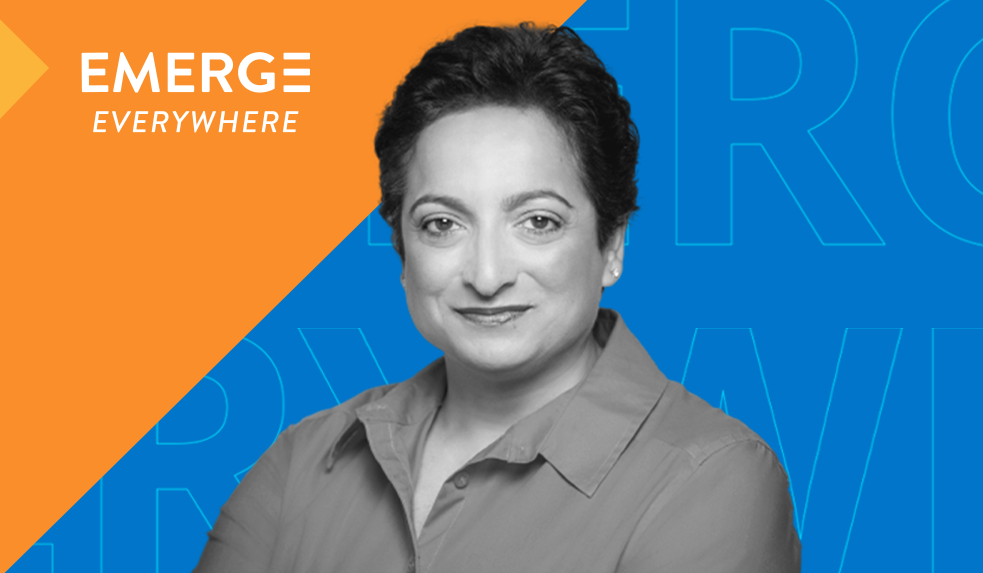 In this episode of EMERGE Everywhere, Jennifer sits down with Shamina Singh, Founder and President of the Mastercard Center for Inclusive Growth, to explore her fascinating career from politics to the private sector. Shamina discusses her quest for a more sustainable and equitable future, and how she's developing solutions to make the global economy work for everyone.
EMERGE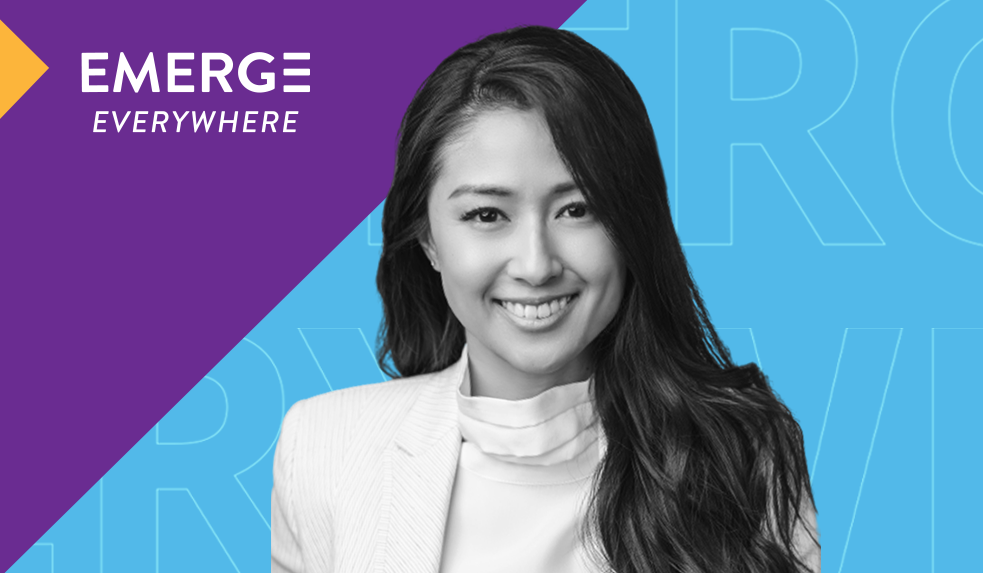 Honeybee CEO and co-founder Ennie Lim shares her experiences launching the financial wellness fintech in the wake of her own personal financial challenges. In this episode of EMERGE Everywhere, Ennie joins Jennifer to talk about coping with gender discrimination in financial services, helping employers navigate operational transformation through the height of the pandemic, and uncovering effective solutions for vulnerable workers, like rainy day funds for workplaces. Listen to learn how Ennie and HoneyBee are bridging financial literacy gaps, and taking steps toward workplace equality.
EMERGE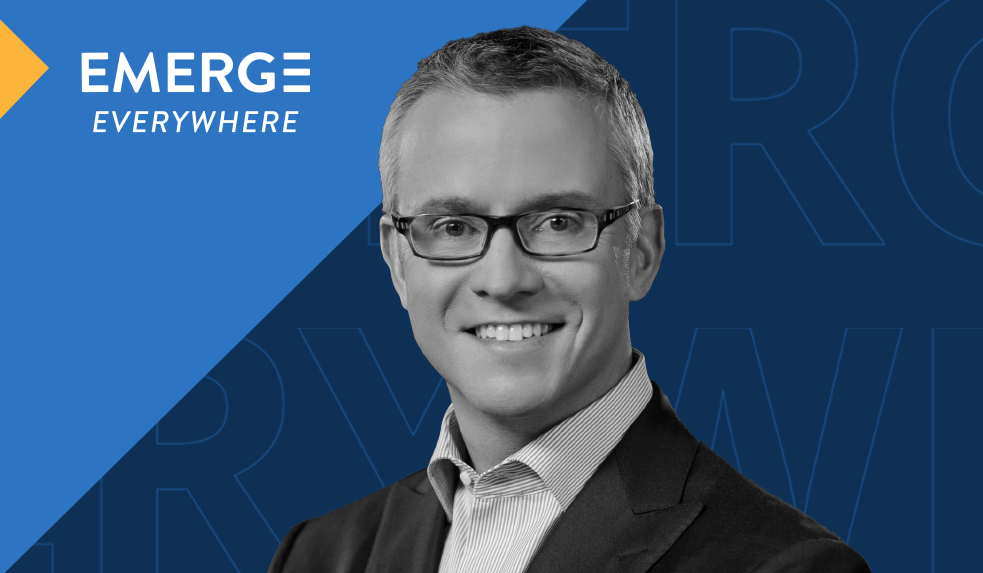 To CEO Jeff Jones, H&R Block isn't just a tax prep company – it's an engine for growing financial confidence. In this episode of EMERGE Everywhere, Jennifer and Jeff talk about how his penchant for studying behavior and his own experience with financial hardship led him to center the company's growth strategy on a sense of purpose. Tune in to hear how Jeff and his team are leveraging the H&R Block brand and deep customer relationships to turn tax time into an opportunity to improve Americans' financial health.
EMERGE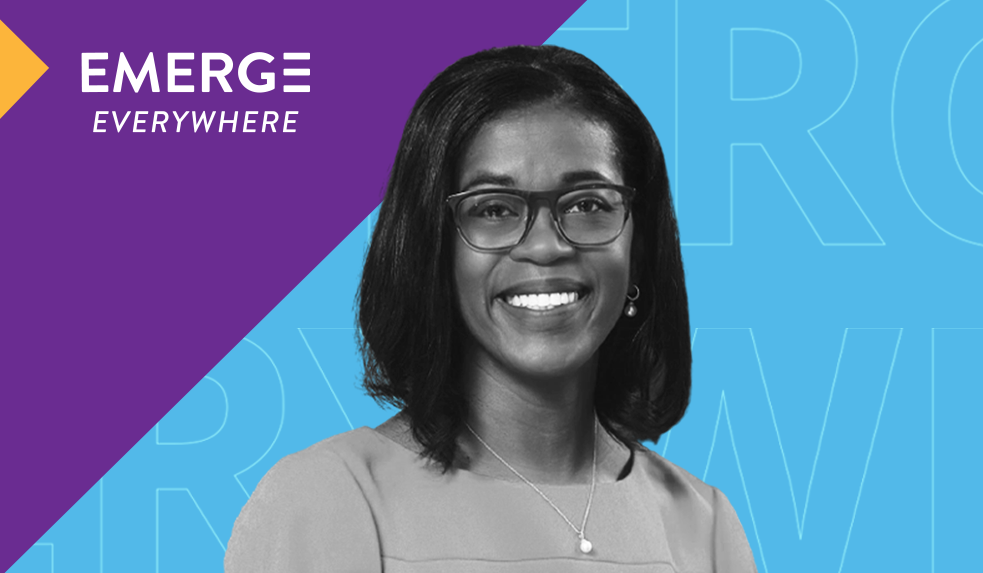 Dr. Tamarah Duperval-Brownlee has spent her career working to solve social disparities in the healthcare space. Today, the Chief Health Officer at Accenture is one of the most respected health leaders in the country. In this episode of EMERGE Everywhere, Jennifer sits down with Dr. Tam to talk about the pandemic's effect on the medical community, how to approach healthcare from both a community and employee perspective, and the steps to create a more equitable healthcare system.
EMERGE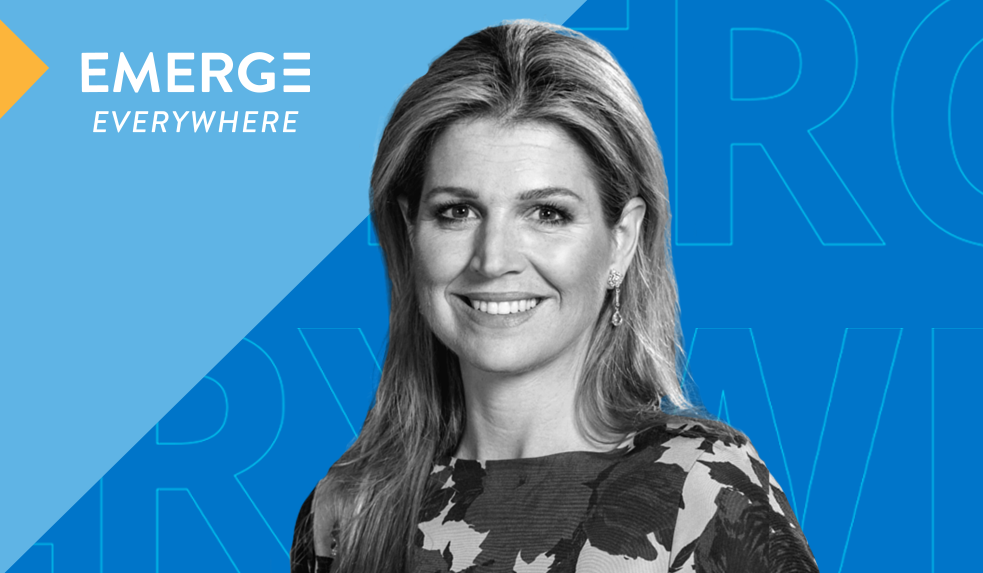 Her Majesty Queen Máxima of the Netherlands' passion for financial inclusion began as a child in Argentina, navigating the impacts of hyperinflation on families and desire to act. In her role as the United Nations Secretary-General's Special Advocate for Inclusive Finance for Development (UNSGSA), she champions access to affordable and safe financial services for communities around the world, especially underserved groups. Through close collaboration with public and private sector partners, her work has driven real progress for financial health. In this episode of EMERGE Everywhere, learn more about Queen Máxima's experiences, accomplishments, and vision for the future of financial inclusion and financial health.
EMERGE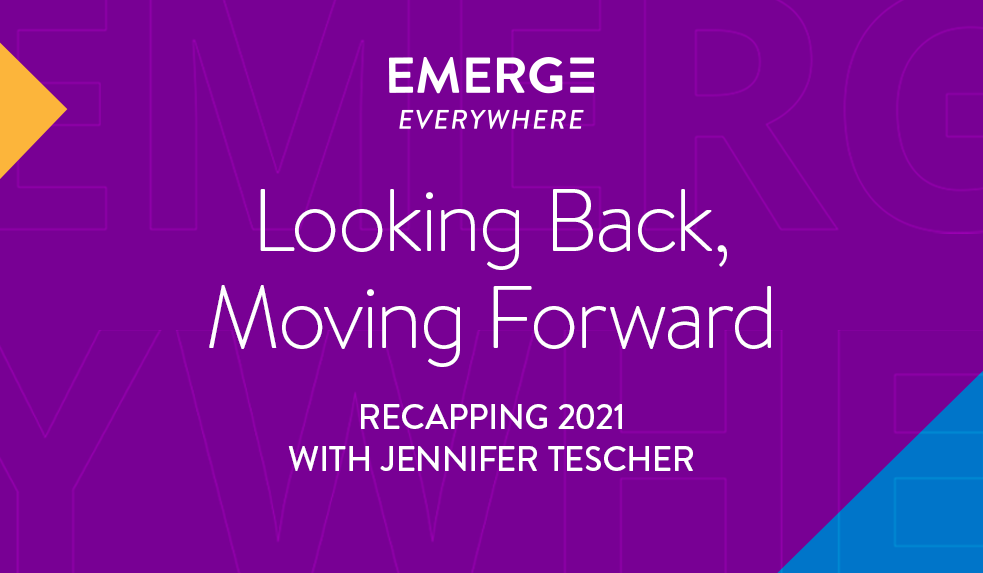 It's been a roller coaster of a year. Still, one thing is certain: There is a growing chorus of leaders committed to improving financial health for all – teaching us that while the context in which we operate matters, acting in line with our values matters more. In a special year-end episode of EMERGE Everywhere, host Jennifer Tescher shares reflections from conversations with 18 visionaries who graced the podcast this year and the lessons we can learn from them as we prepare for 2022.
EMERGE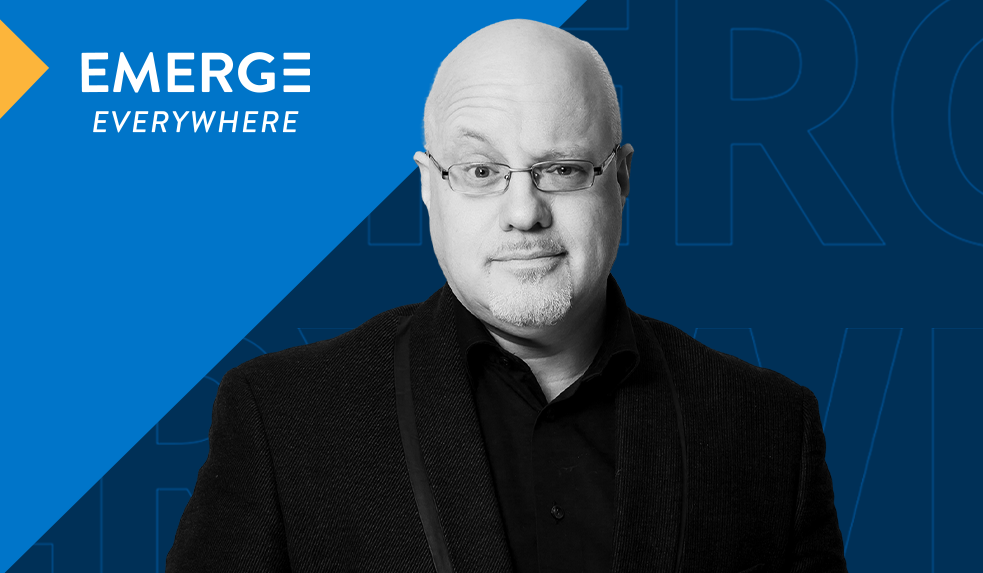 Can we predict the future? Brett King believes he can. The self-proclaimed futurist is known for his ability to see the social and economic changes coming and the opportunities they will bring. In this episode of EMERGE Everywhere, Jennifer sits down with Brett to discuss his newest book, "The Rise of Technosocialism: How Inequality, AI and Climate Will Usher in a New World," and how we can prepare ourselves to meet the most pressing challenges facing businesses and societies today.
EMERGE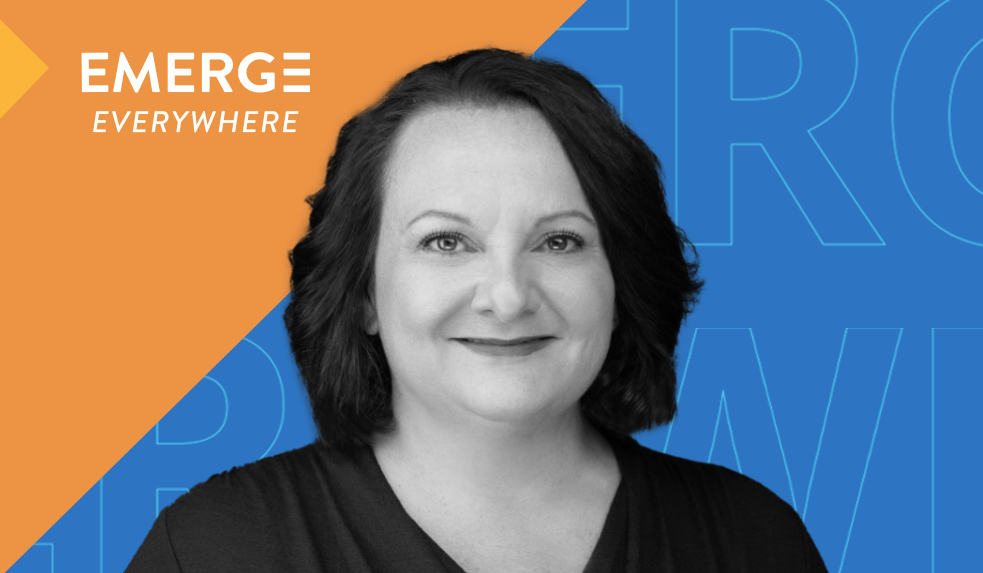 Maria Flynn knows the importance of bringing together competing interests to create dynamic and sustainable solutions that work. As the CEO of nonprofit Jobs for the Future (JFF), Maria draws on her nearly three decades of experience at the intersection of education and work to lead the organization's overall growth strategy. In this episode of EMERGE Everywhere, Jennifer sits down with Maria to tackle some of the biggest questions in the workforce today, from the role of technology to the future of higher education.
EMERGE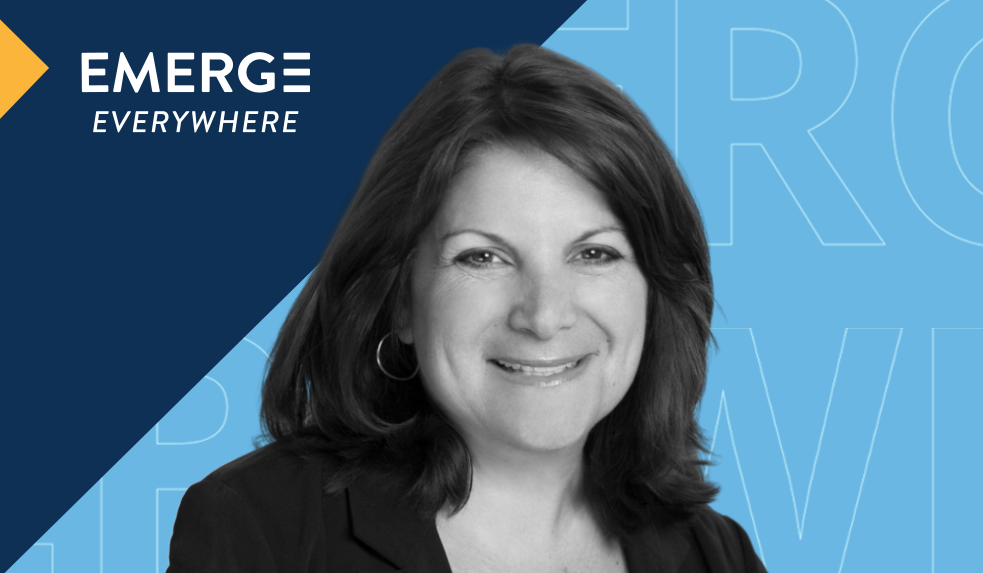 Brandee McHale of Citi Foundation understands the vision of financial health – she's dedicated her career to creating measurable change and improving the lives of those in need. In this episode of EMERGE Everywhere, Jennifer sits down with Brandee to explore her professional path in the world of philanthropy, the importance of understanding the financial lives of Americans, and the latest findings of the Financial Health Pulse report.
EMERGE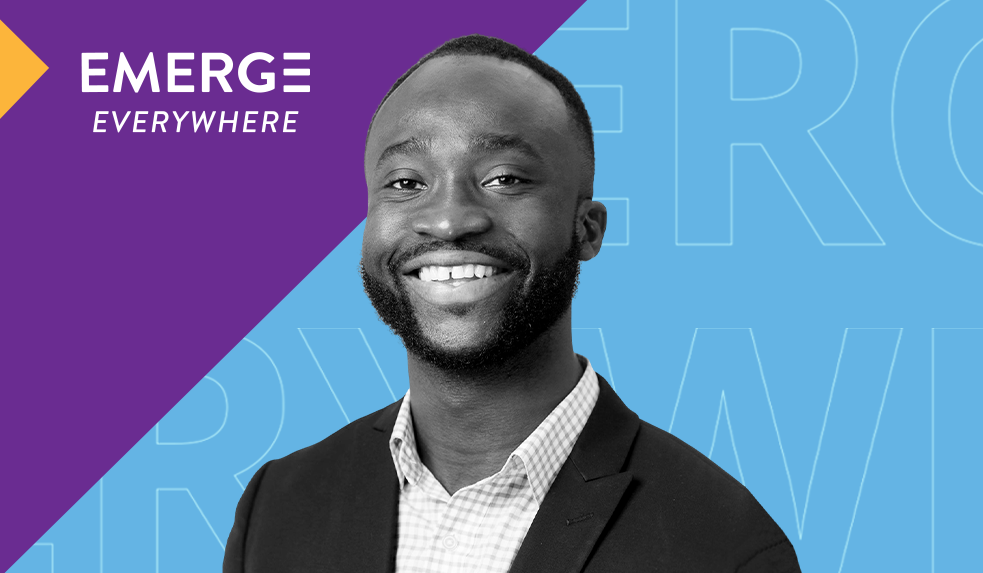 Where you come from shouldn't determine your worth. This is the underlying belief that fuels Abbey Wemimo, CEO of Esusu, in his quest to promote justice-based capitalism. On this episode of EMERGE Everywhere, Abbey joins Jennifer to talk about his family's immigration from Nigeria to Minnesota, how his experiences have shaped his views of the U.S. financial system, and his work to bridge the racial wealth gap.
EMERGE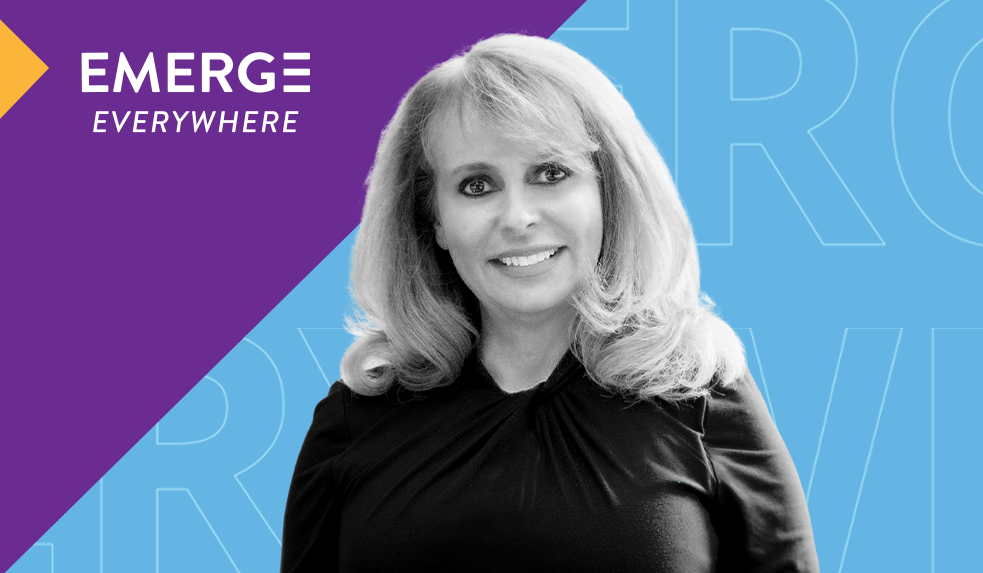 Luz Urrutia's passion for financial services developed early in life. Her own experience moving to the U.S. from Venezuela and trying to obtain credit as an immigrant lit a fire in her to help the Latinx community navigate similar financial barriers. As we recognize Hispanic Heritage Month, Luz joins Jennifer to talk about her work in underserved communities, how we can support entrepreneurs of color better, and the issues facing small businesses in the wake of the pandemic.
EMERGE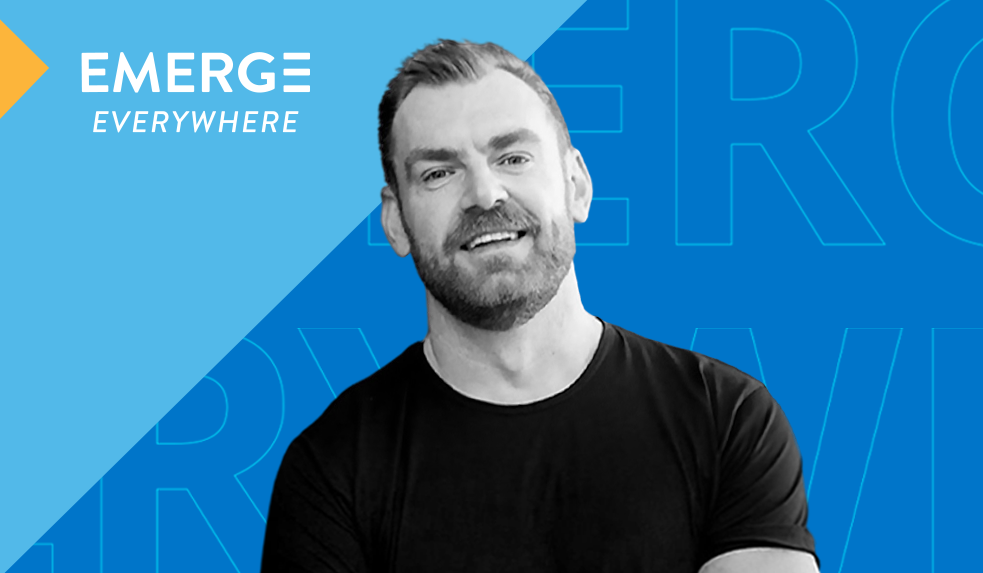 Despite monumental progress, members of the LGBT+ community still face substantial social barriers and unique financial challenges. On this episode of EMERGE Everywhere, Rob Curtis joins Jennifer to talk about these obstacles and how his company, Daylight, is working to provide LGBT+ consumers with a tailored product that responds to their specific financial needs.
EMERGE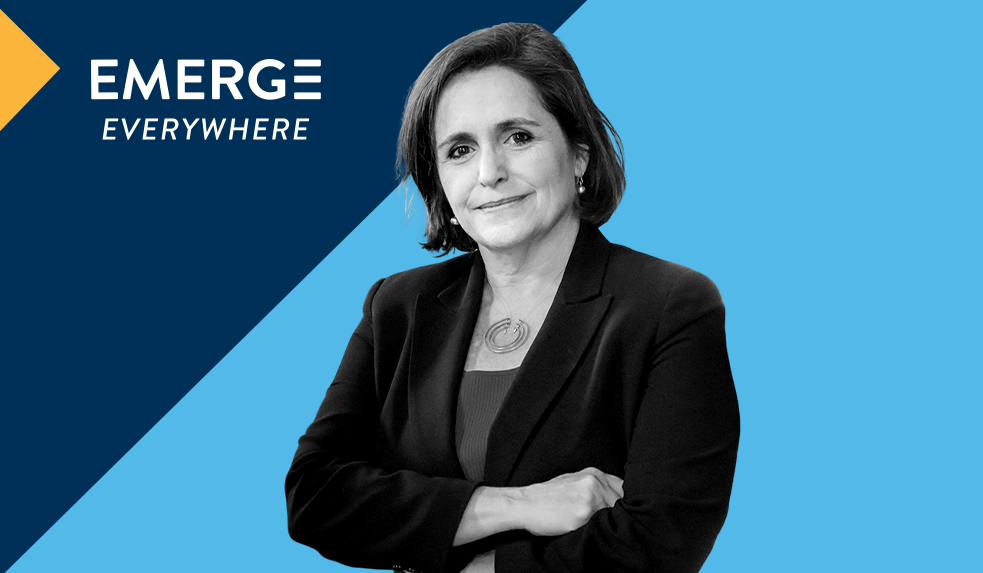 Financial inequity and systemic racism are two of the most pressing policy issues in America today as the country moves out of the pandemic. Urban Institute President Sarah Rosen Wartell joins Jennifer to discuss the country's progress when it comes to affordable housing, the labor market, and racial inequity, as well as the role of government in enabling individuals to thrive.
EMERGE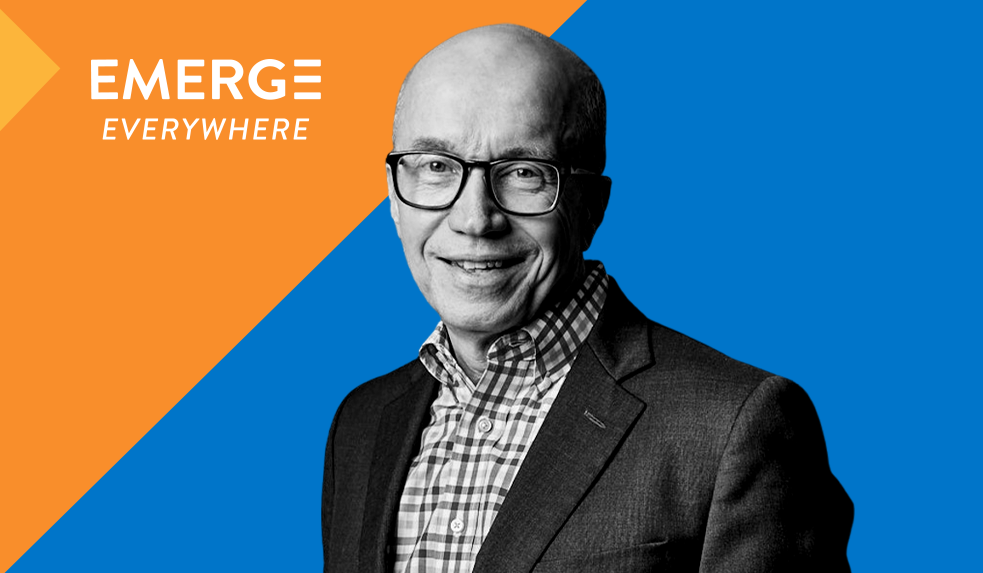 After leading a group of 100 CEOs to meet Pope Francis in 2016, Fortune committed to advancing social progress by uniting leading minds at its annual CEO Initiative. As Fortune continues its transition from a magazine into a platform for change, CEO Alan Murray joins host Jennifer Tescher to talk about the future of the initiative, the progress of capitalism, and the need for greater compassion in business.
EMERGE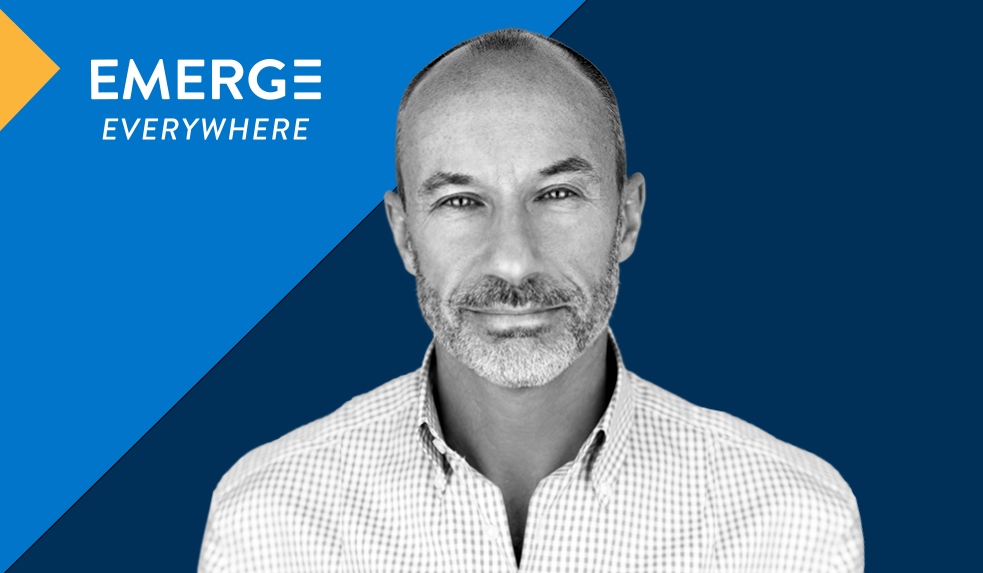 Many financial companies have pledged resources to promote social good, but still struggle to leverage their own internal impact. In this episode of EMERGE Everywhere, JUST Capital CEO Martin Whittaker sits down with Jennifer to discuss his mission to help companies focus on the S in ESG, which includes investing in racial equity and employee financial wellness. Together, they discuss the importance of providing livable wages for employees and fostering inclusive workplace cultures, and how JUST Capital scores companies' performance in ESG.
EMERGE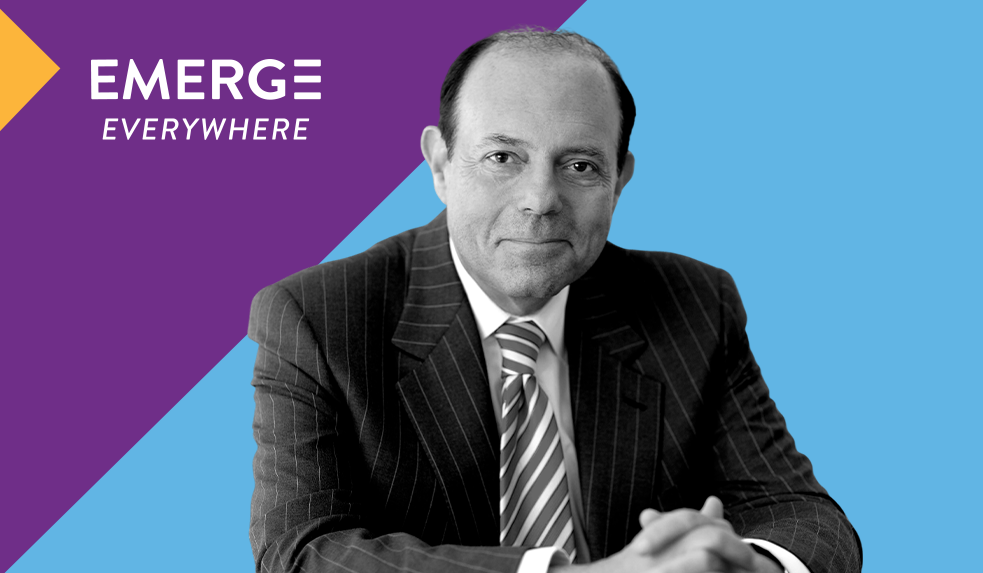 Few people have had a career as dynamic and successful as Gene Ludwig. In this episode of EMERGE Everywhere, this Clinton administration alumnus, financial services CEO, entrepreneur, and nonprofit founder joins Jennifer to talk about his lifetime of dedication to addressing inequity. Together, they explore the need for more holistic measurements that capture the true story of what is happening for everyday Americans, and how policy changes can encourage productivity while helping to lift communities up.
EMERGE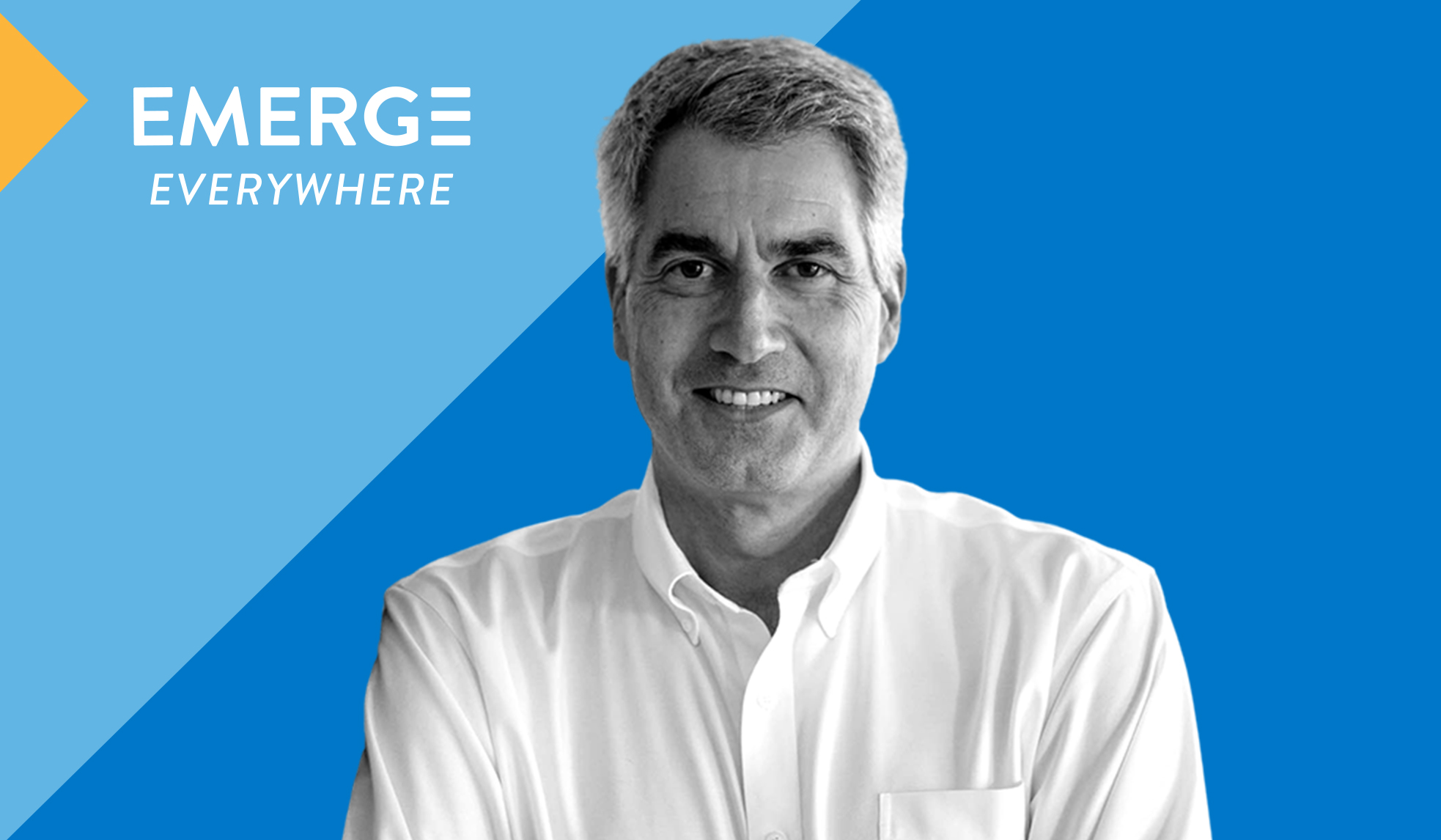 In 1986, Discover introduced the concept of cashback rewards on a credit card with no annual fee, transforming the landscape of credit for good. No longer reserved for the privileged few, credit cards became an everyday tool in most wallets. In this episode, Jennifer sits down with Discover CEO and President Roger Hochschild to dig into his passion for helping the underserved. Find out how his company is backing its words with action to drive real social change and bring about a better future.
EMERGE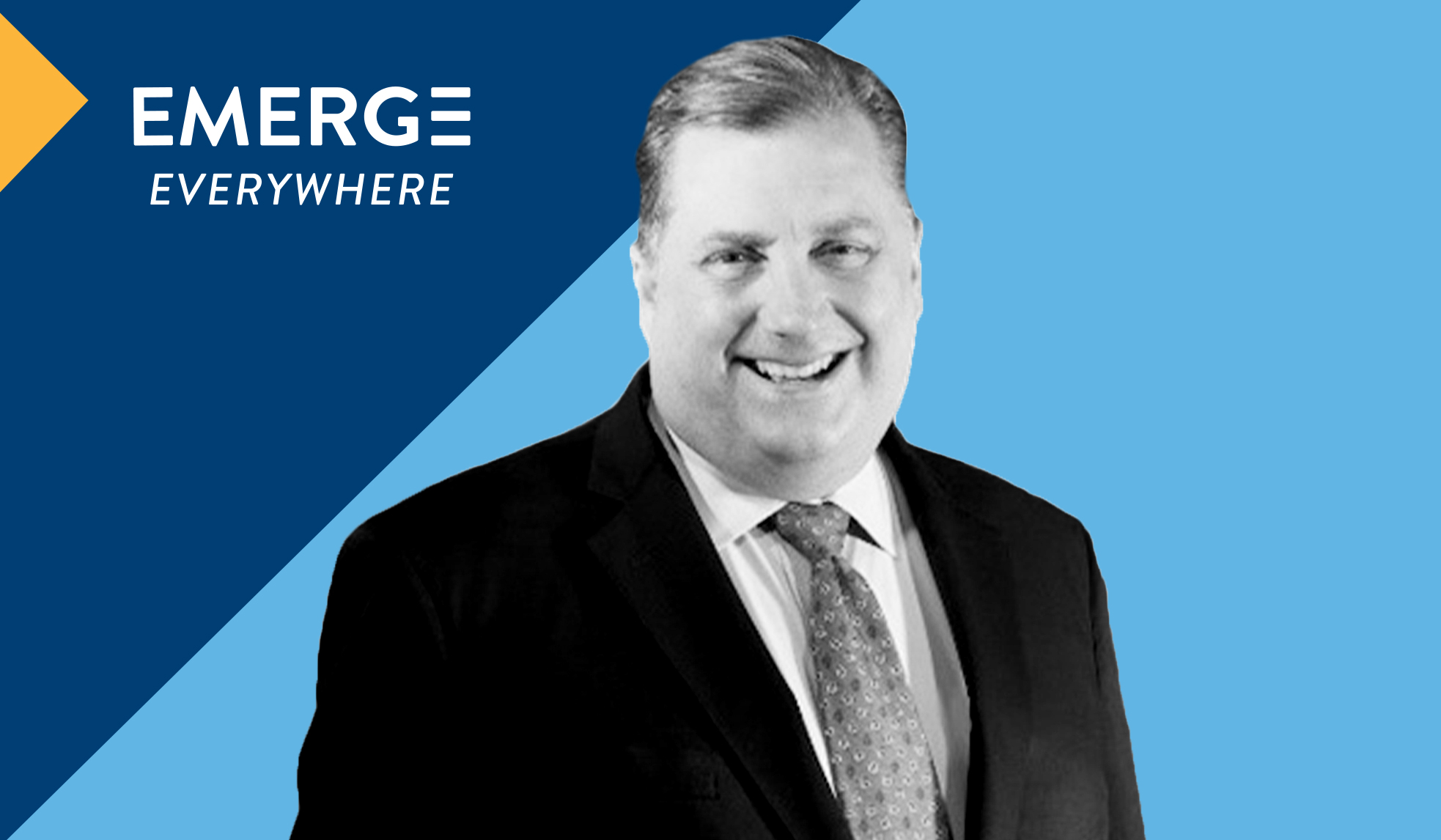 Although adequate insurance is a critical tool for financial resilience, only half of Americans are confident they would have sufficient coverage to manage an emergency. Research shows that this gap has only widened in recent years. In this episode, Jen talks to Chris Smith, Executive Vice President of Group Benefits at Guardian Life, about new opportunities to modernize the benefits experience and promote greater financial resiliency for all. Most people depend on their employers for access to insurance benefits, and Guardian has been bridging the gap to help people protect their future and secure their lives for more than 160 years. Today, the company serves 29 million people with life, disability, dental, and other insurance benefits for individuals, in workplaces, and through government-sponsored programs.
EMERGE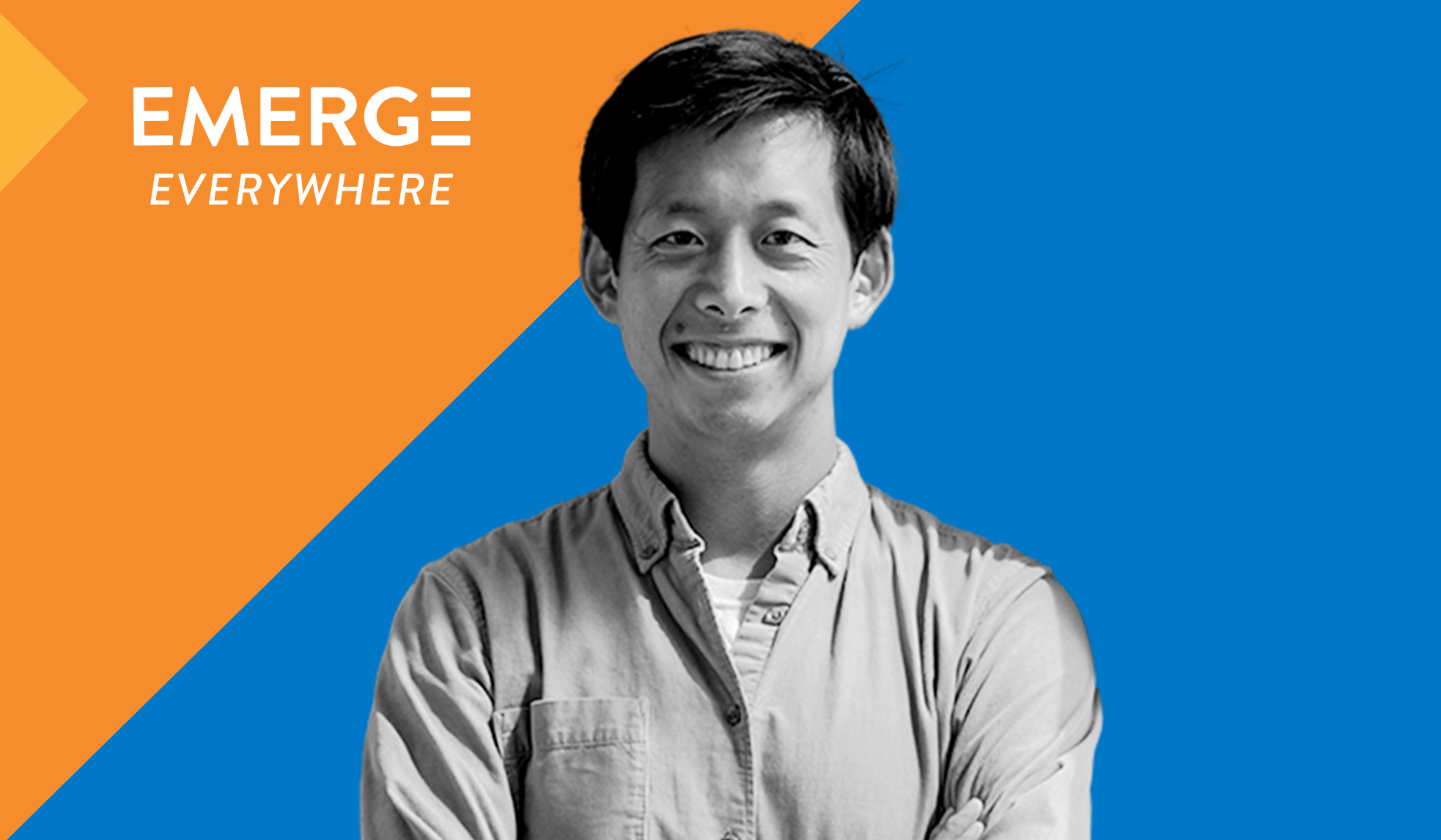 Often fintechs launch to tackle a big mission – like democratization of financial services, financial inclusion, or financial health. Get to know a fast-growing startup that's also a for-profit company with investors and stakeholders to satisfy. In this episode, Jennifer talks to Jimmy Chen, founder and CEO of Propel, a software company that aims to fight poverty with technology. Jimmy shares the challenges his fintech faces in navigating the balancing act of growing a business, serving and earning the trust of its customers, and staying true to its financial health mission.
EMERGE
Stephanie Cohen quickly rose through the ranks at Goldman Sachs to become one of the youngest members of the bank's senior leadership, joining just a small handful of women at that level. In her new role overseeing consumer and wealth management for the organization, she shepherds a vision for diversity and inclusion that prioritizes broad consumer access to high-quality financial solutions. In this episode, Jennifer and Stephanie discuss how the bank is leveraging fintech and personalized solutions to meet diverse consumer needs, while empowering clients and customers to reach their financial goals.
EMERGE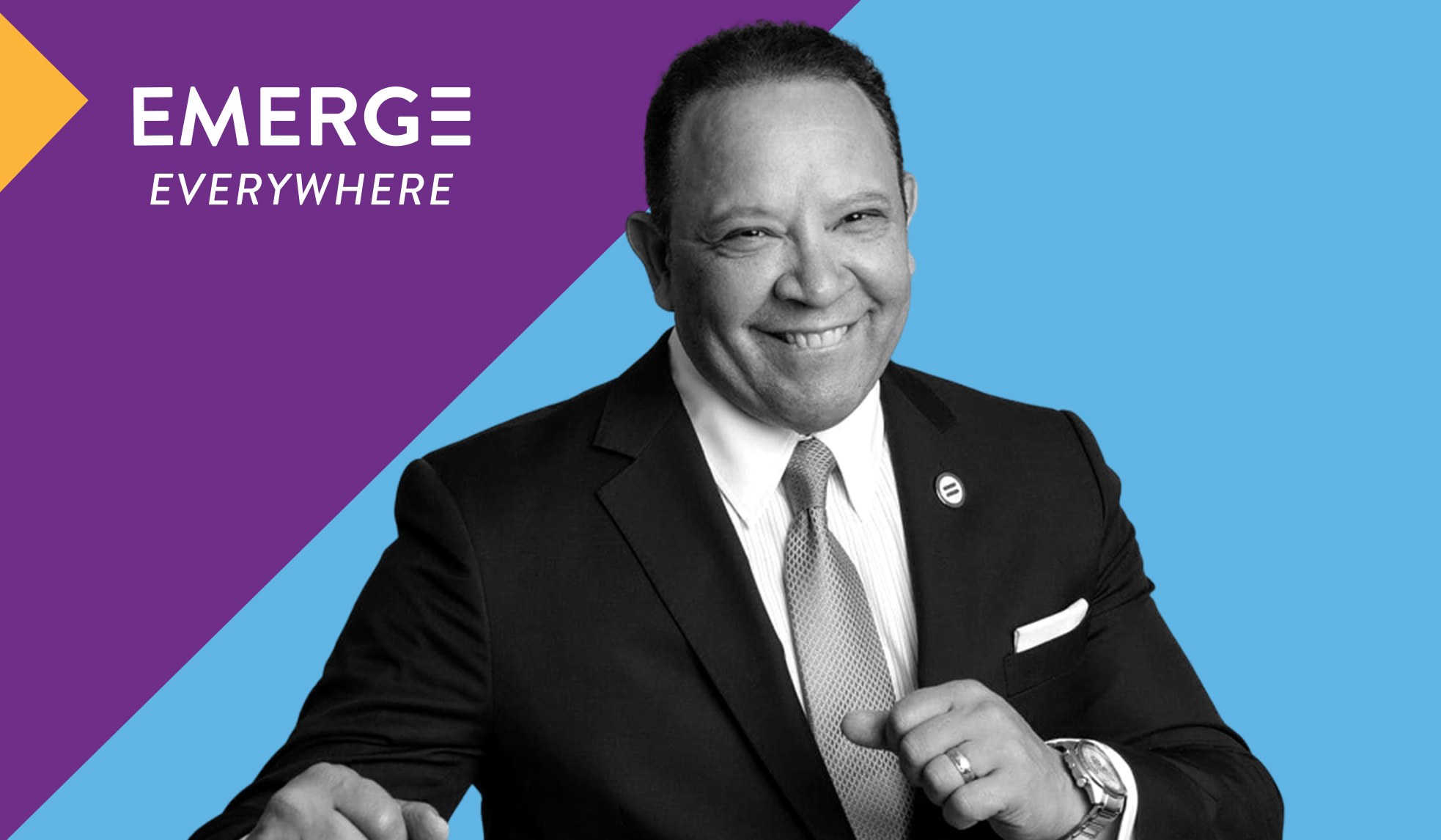 From his term as the 59th mayor of New Orleans to his nearly two decades leading the National Urban League, Marc Morial has been one of the country's most influential advocates for civil rights. In this episode, Jennifer talks with Marc about important influences in his early life, why he feels building coalitions is like making gumbo, and how the National Urban League is continuing the important legacy of Dr. Martin Luther King Jr.'s campaign for economic justice.
EMERGE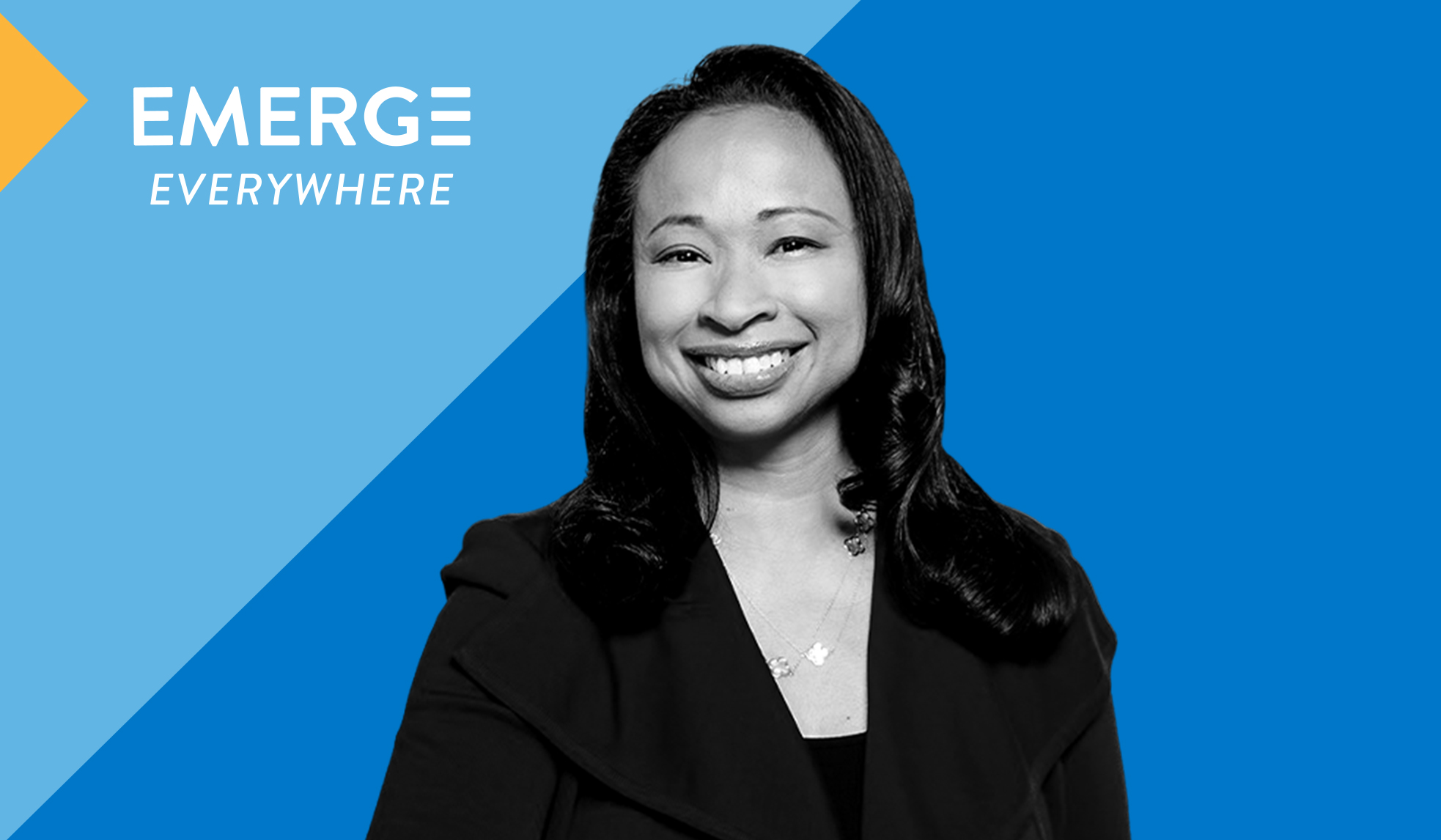 How can a global powerhouse of media and technology best leverage its resources to build a more diverse and inclusive workplace and world? Newly appointed Chief Diversity Officer at Comcast NBCUniversal, Dalila Wilson-Scott, takes that challenge on every day, in addition to leading the Comcast NBCUniversal Foundation and heading the company's community impact work. In this episode, Jennifer and Dalila discuss corporate responsibility, strategies for raising the bar on diversity and inclusion through policies and programs, and the role media can play in cultivating positive change.
EMERGE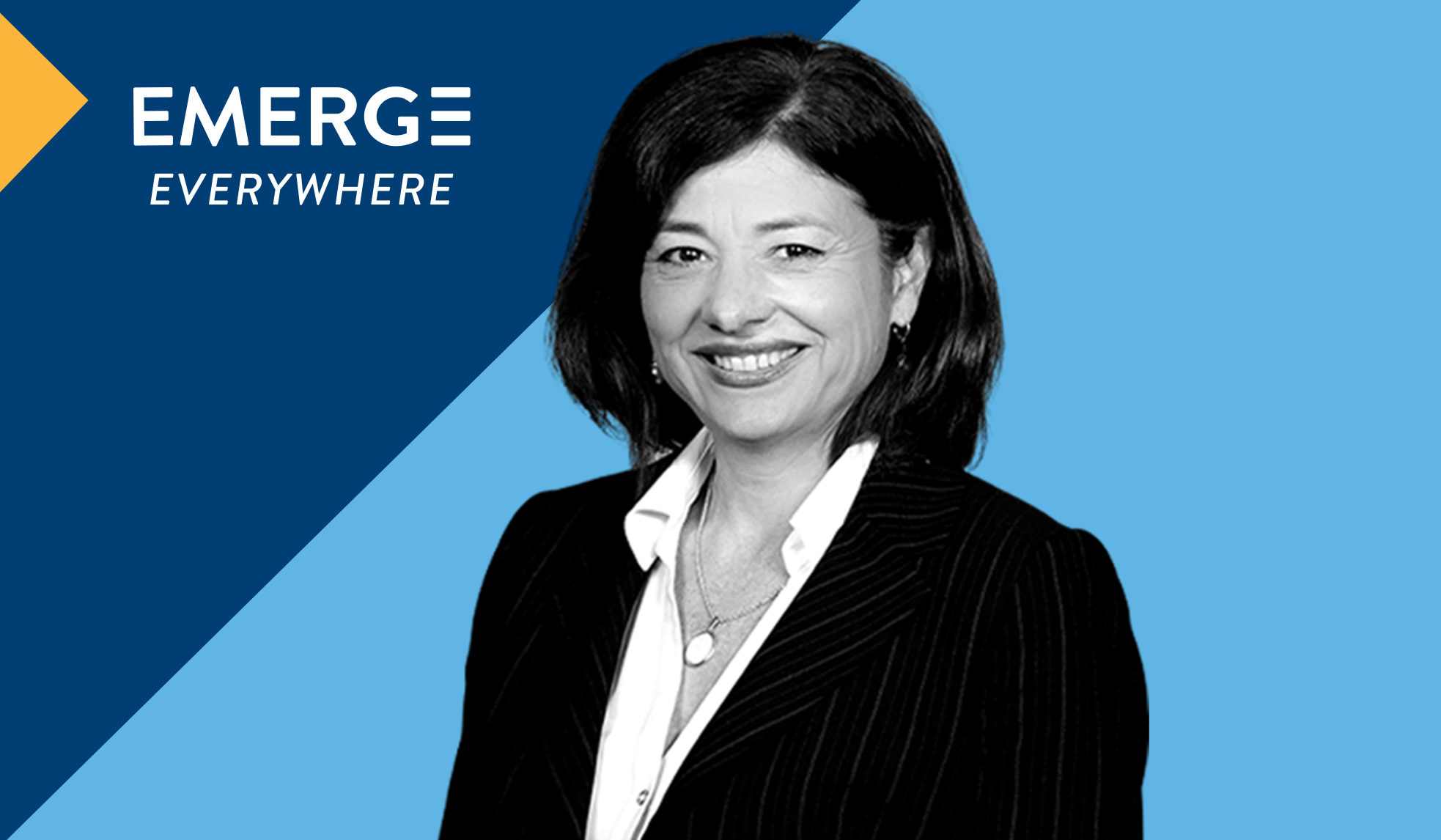 After a remarkable 30-plus year career at the largest U.S. bank, JPMorgan Chase, Alice Rodriguez was called upon to lead its recently announced $30 billion initiative providing economic opportunities for underserved communities, especially Black and Latinx communities, over the next five years as Head of Community Practices, Engagement and Inclusion. Daughter of an immigrant and current chairwoman for the U.S. Hispanic Chamber of Commerce, Alice shares insights about her perspective and goals for supporting underserved communities across the country.
EMERGE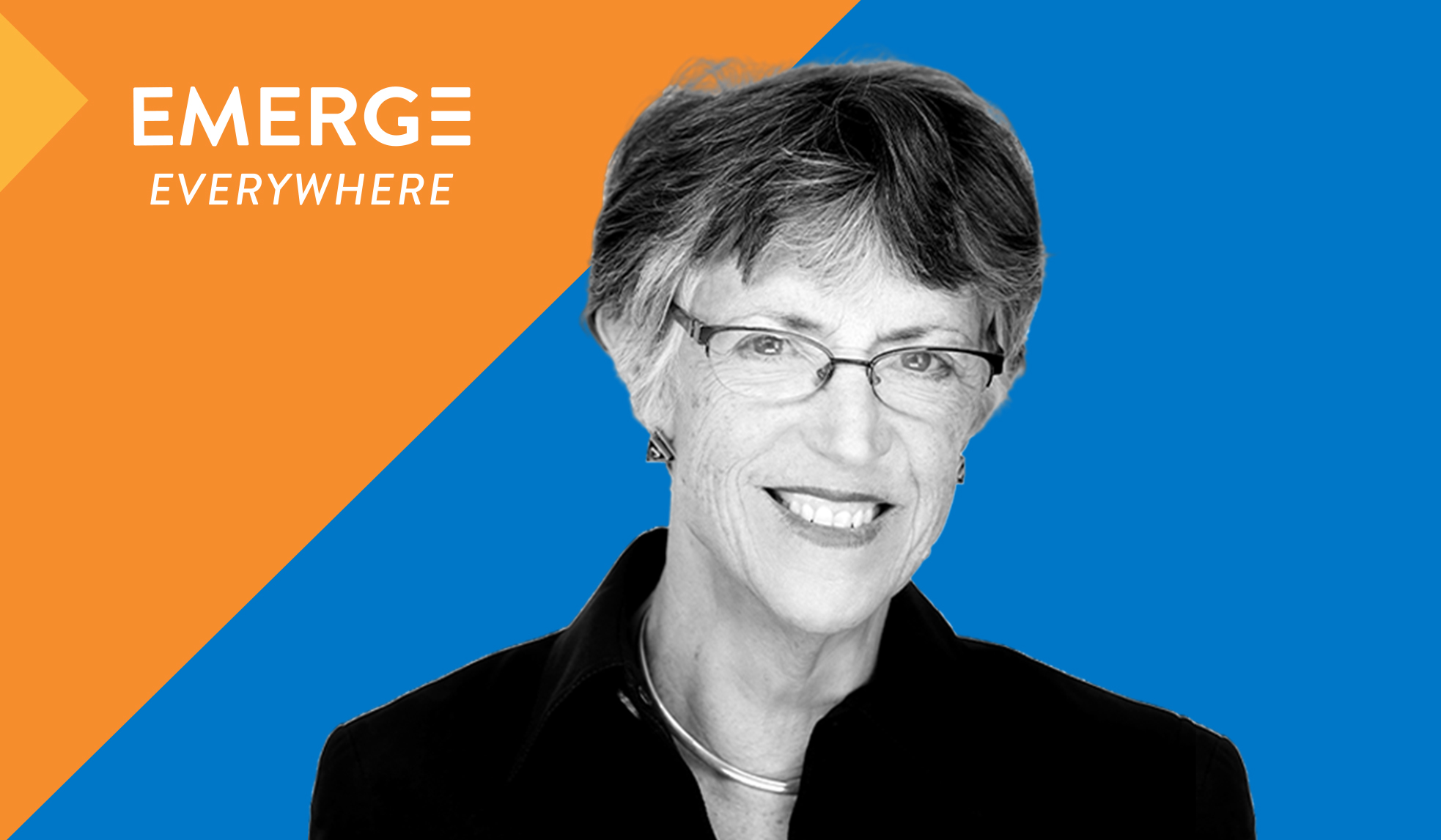 From her seat at The Aspen Institute, Judy Samuelson has led a 10-year campaign to disrupt Milton Friedman's narrative that corporations solely exist to maximize shareholder value. The past two years have provided some watershed moments. In 2019, public statements from the Business Roundtable and World Economic Forum signalled corporate leaders were embracing stakeholder capitalism – a mission to serve customers, suppliers, workers, and communities, rather than solely shareholders. But 2020 has severely tested these principes, from the pandemic to racial unrest and political divisiveness. In the wake of all this, have CEOs' actions supported their words? In this episode, Judy discusses how corporations have responded to current crises, what it means for the future of stakeholder capitalism, and how businesses can succeed in tomorrow's economic and social landscape.
EMERGE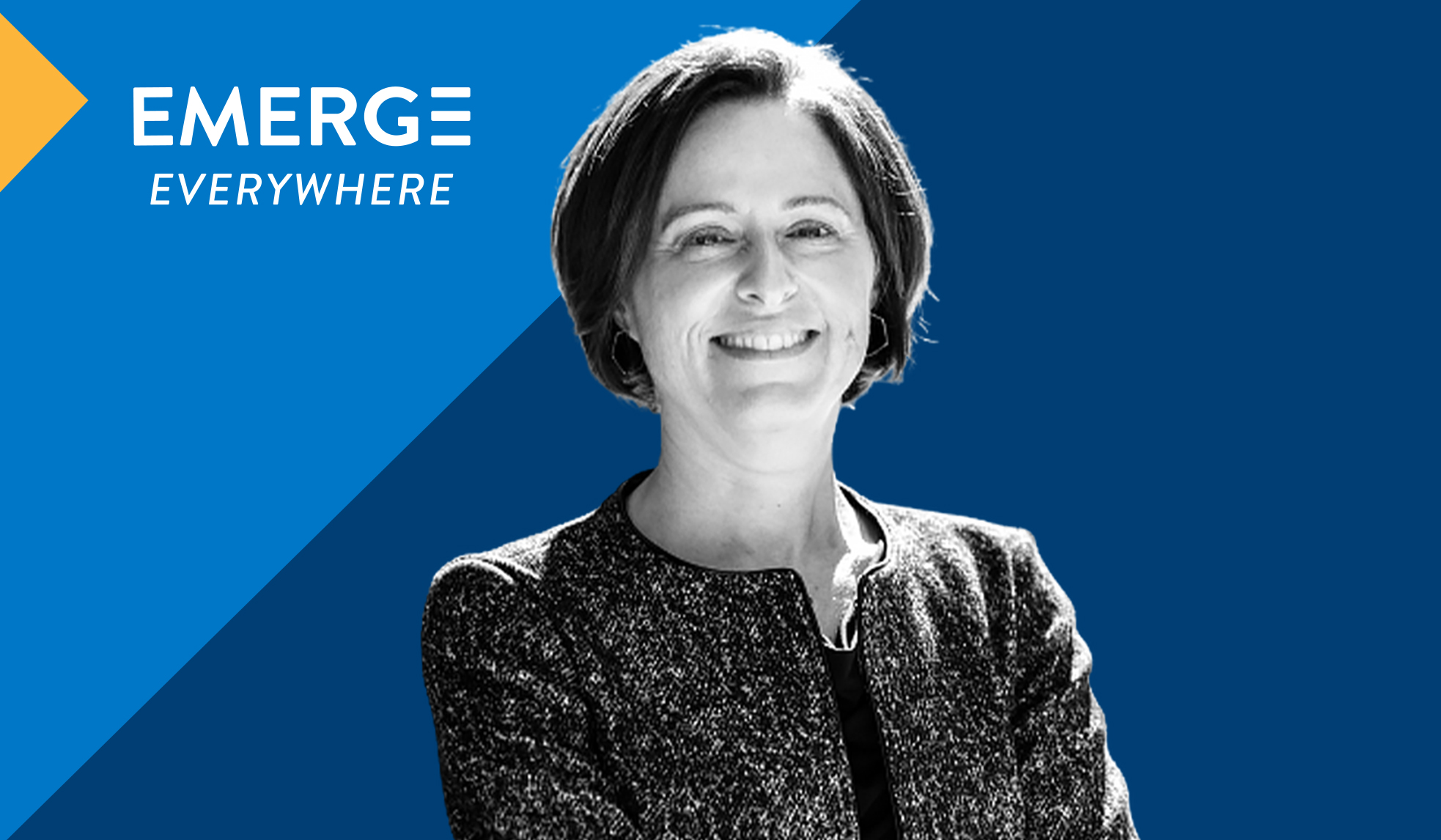 In the final episode of the year, Financial Health Network President and CEO Jennifer Tescher takes a moment to look back on the engaging conversations she had with her guests and the three silver linings that emerged from this challenging year: a growing energy around stakeholder capitalism, racial equity, and empathy. This momentum offers a sense of hope for healing and transformation in the coming year. EMERGE Everywhere will be back in January 2021 with new episodes. Happy holidays!
EMERGE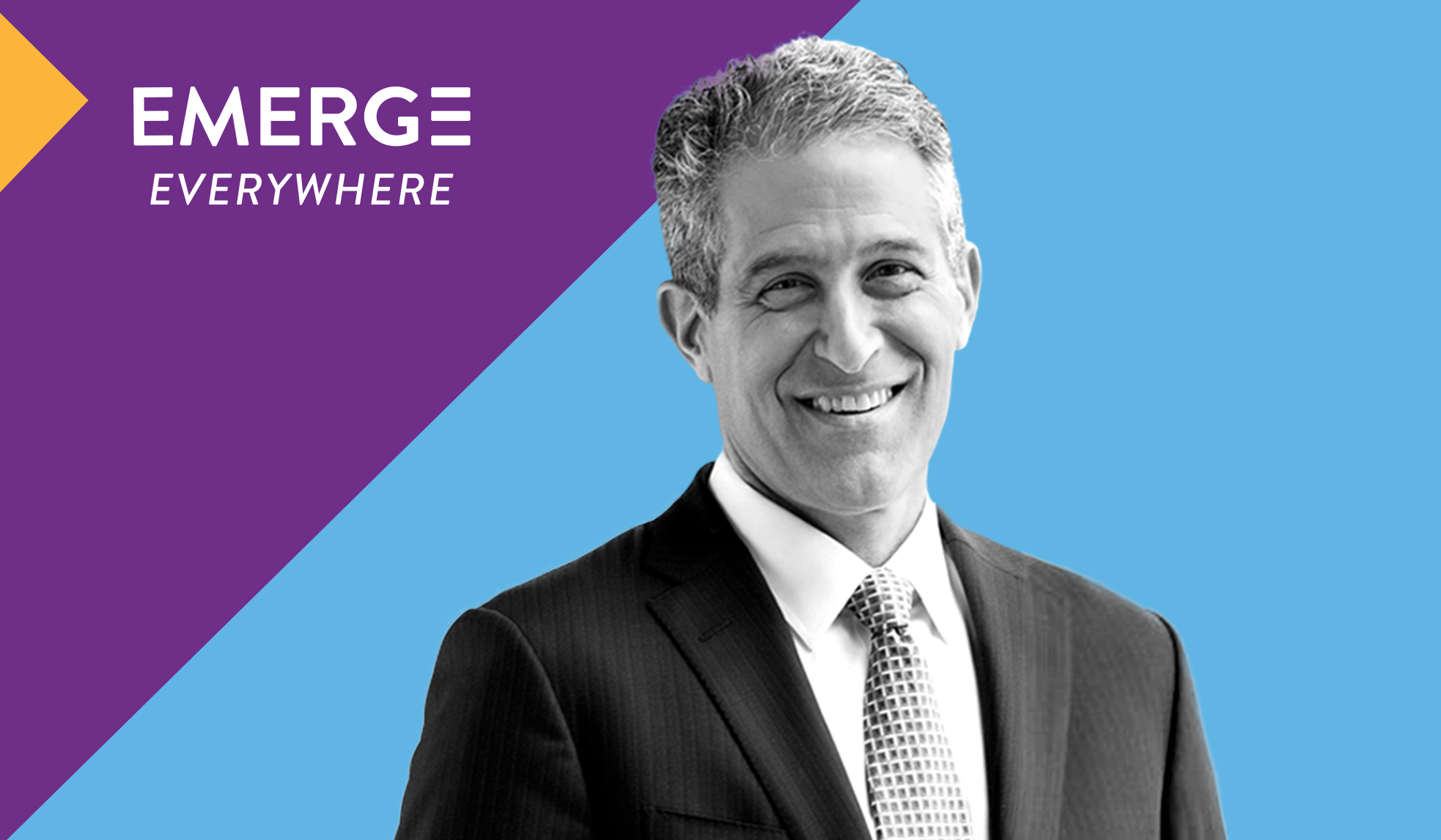 Health and financial health are inextricably intertwined. As income and wealth increase or decrease, so does physical well-being. This is especially apparent in underserved communities, which have disproportionately borne the financial and health impacts of COVID-19. The close connection between health and wealth underscores the need for cross-industry leaders to identify challenges and develop integrated solutions to support wellness. Dr. Richard Besser, president and CEO of the Robert Wood Johnson Foundation and former acting director of the Centers for Disease Control and Prevention (CDC), is one of the leading voices on health equity. In this episode, Jennifer talks with him about this connection, the challenges facing the American healthcare system, and how we can create a system that supports health and financial wellness for all.
EMERGE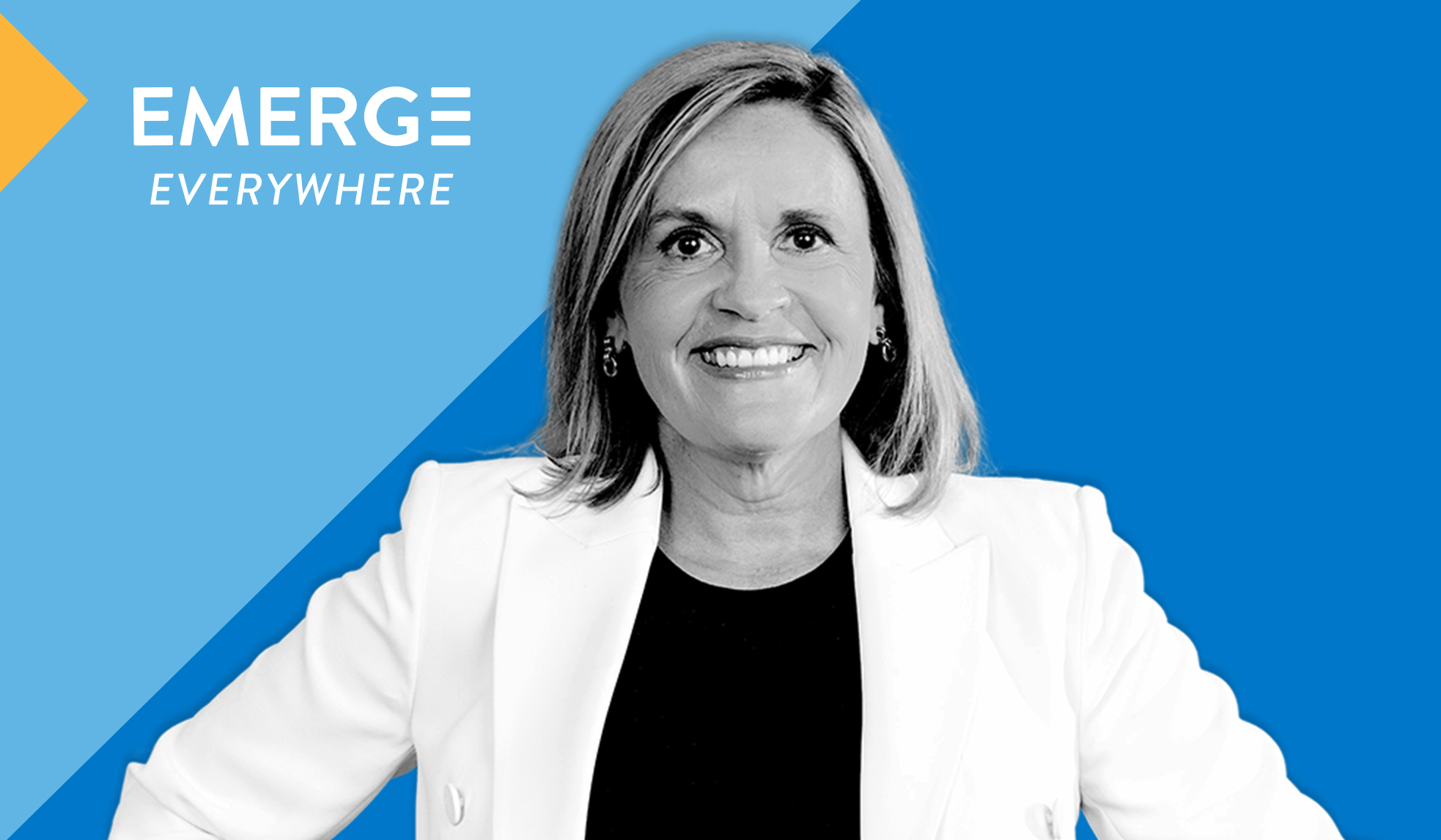 AARP Foundation President Lisa Marsh Ryerson joins Jennifer to talk about the importance of partnerships to address the financial health needs of people as they age. In the midst of a global pandemic that is having an outsized impact on older people, forging these partnerships is more critical than ever. Listen in as they discuss the financial health, physical health, and racial disparities affecting older Americans, and how an integrated financial health ecosystem is key to finding solutions.
EMERGE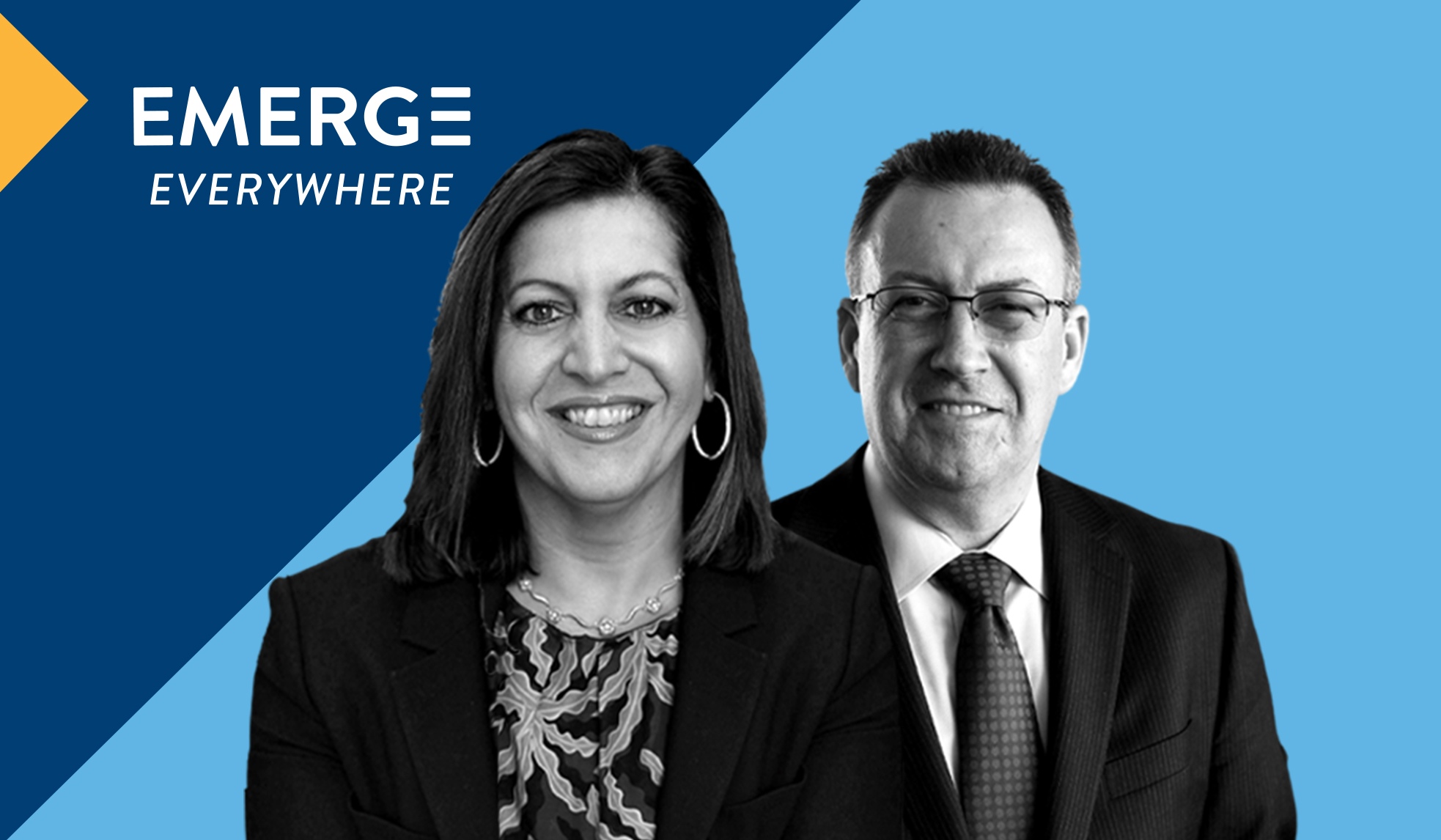 By offering robust benefits and resources, employers are ideally positioned to improve worker financial health while also improving their own bottom lines. One company that has integrated financial health into the workplace effectively is Prudential Financial. In this episode, host Jennifer Tescher explores the tools critical to build financial resilience with Prudential's Yanela Frias, President of Retirement, and Jamie Kalamarides, President of Group Insurance.
EMERGE
For Jelena McWilliams, the mission of the Federal Deposit Insurance Corporation (FDIC) – to maintain stability and public confidence in the nation's financial system – is a personal one. After immigrating to the U.S. with only $500, she put herself through undergraduate and law school to become one of the leading voices for financial inclusion. In this episode, Jelena shares with Jennifer what it's like to head the FDIC during a time of such extreme economic hardship and uncertainty, revealing her keen sense of empathy for the challenges currently facing the most financially vulnerable Americans.
EMERGE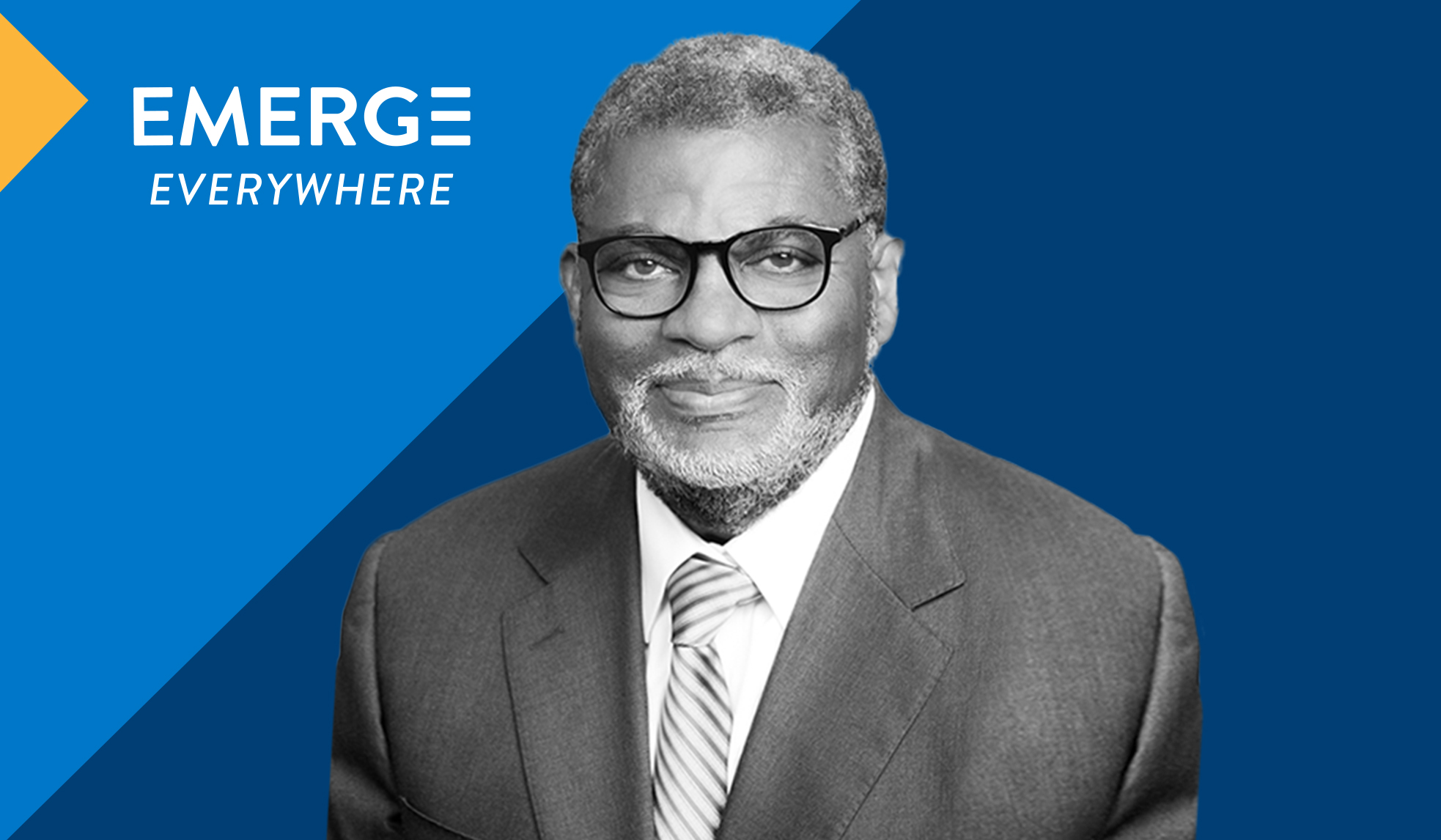 2020 has been anything but ordinary. The coronavirus pandemic has resulted in record unemployment filings, long lines at food banks, and millions of Americans struggling to make ends meet. The Financial Health Network created the U.S. Financial Health Pulse in 2018 to provide an ongoing snapshot of the nation's financial health, and this year, it offers a stark picture of the lopsided and inequitable impact of COVID-19 on communities across America. In this episode, Jennifer sits down with Bill Bynum, the CEO of HOPE, to get his thoughts on the country's growing economic inequality and what we can do to facilitate opportunities for all, especially disenfranchised populations.
EMERGE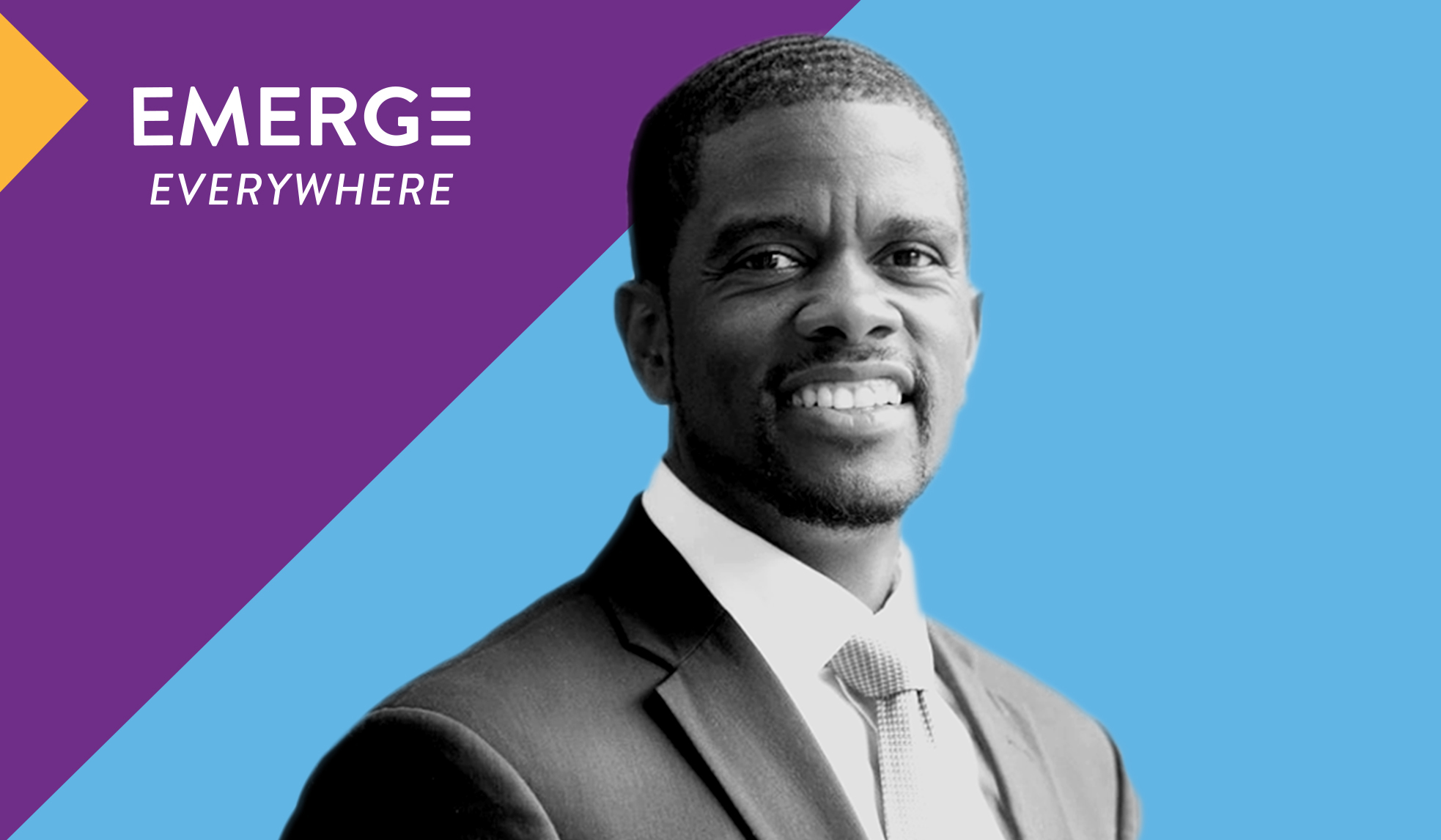 Melvin Carter III is the 46th mayor and the first African American mayor of Saint Paul, the capital city of Minnesota. This year, his city has been impacted by the tragic murder of George Floyd, the resulting civil unrest, and the economic and personal hardships of the pandemic. In this episode, Jennifer talks with him about leading his community through this trying year, his advocacy for the working class, and his thoughts on how initiatives in Saint Paul can inspire other cities to focus on an integrated financial health system for all.
EMERGE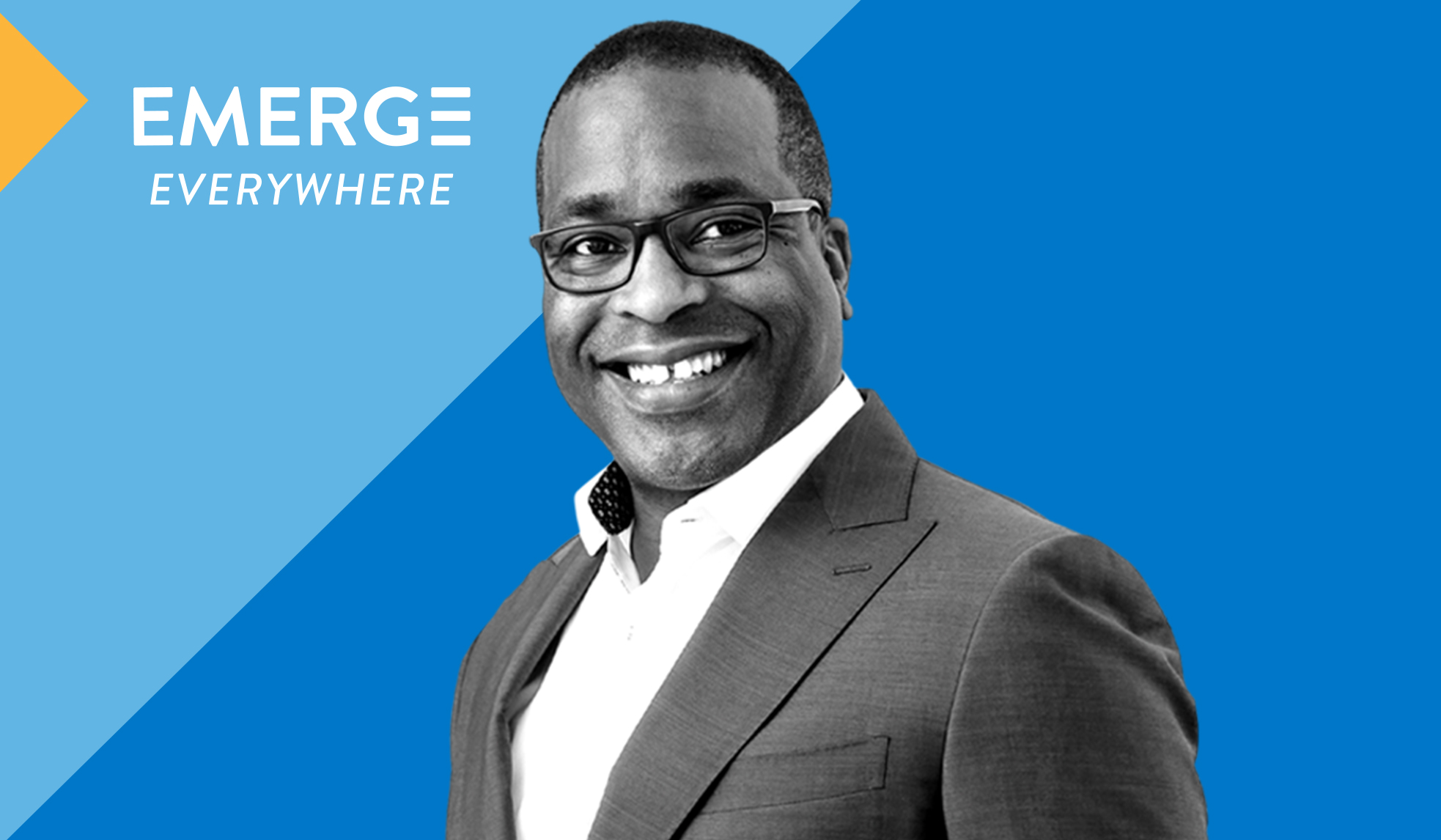 For most of us, work takes up eight or more hours every weekday. Our jobs are more than just a source of income; they are often a central part of our identity and our lives. That's why employers must see people in 3D to fully understand the need to enhance worker financial health and integrate it throughout their organizations. In this episode, Jennifer explores the importance of a supportive workplace – whether on-site or remote – with Michael Bush, CEO of Great Place to Work®.
EMERGE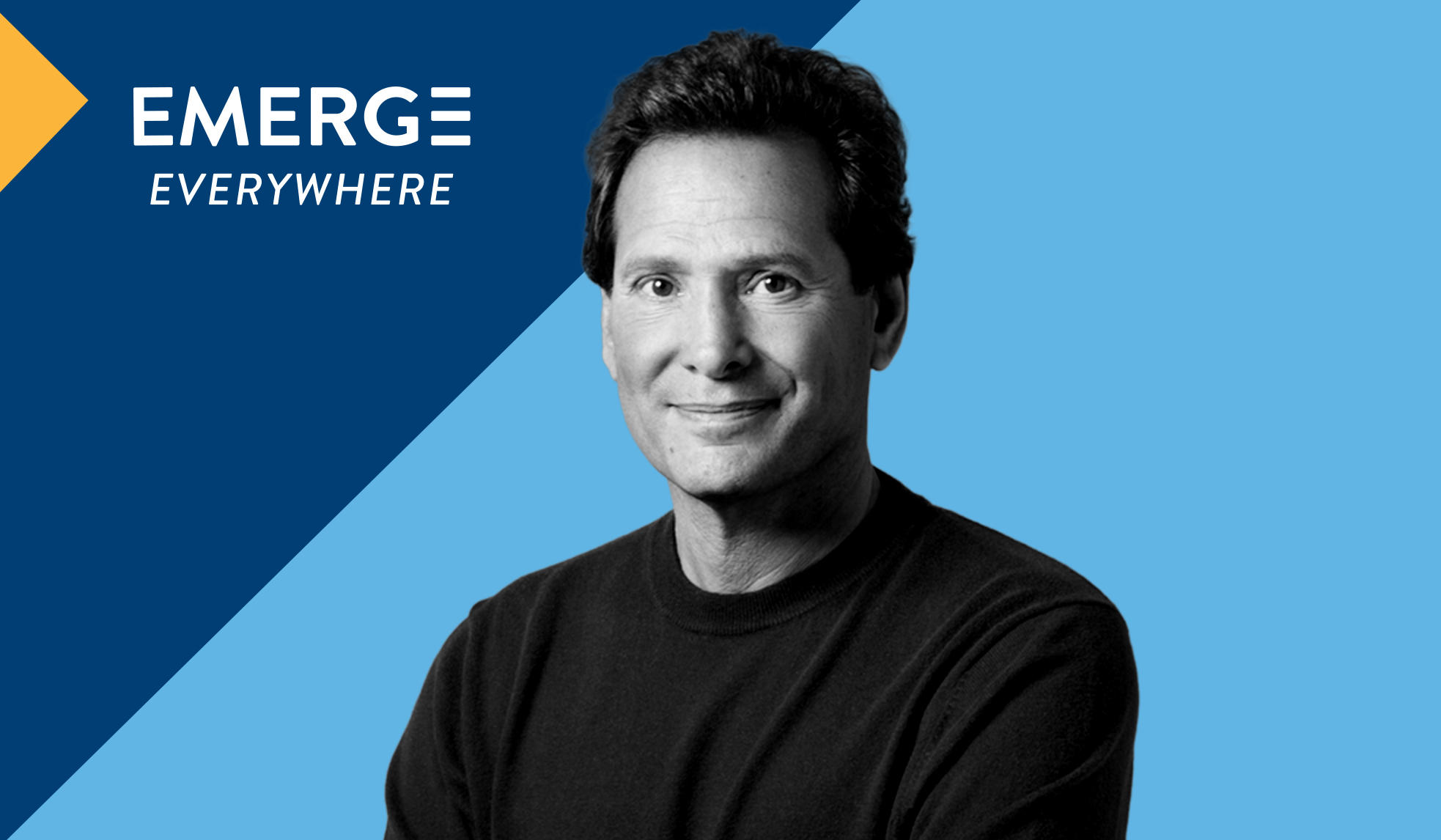 President and CEO of PayPal Dan Schulman is a Black Belt silo buster. He joins Financial Health Network CEO Jennifer Tescher to talk about transforming PayPal into a customer-focused, stakeholder-oriented company. Listen in as Dan shares why PayPal's most important stakeholders are its employees and reflects with Jen on the complexities of leading his team through escalating racial tensions and the uncertainty of a global pandemic.
EMERGE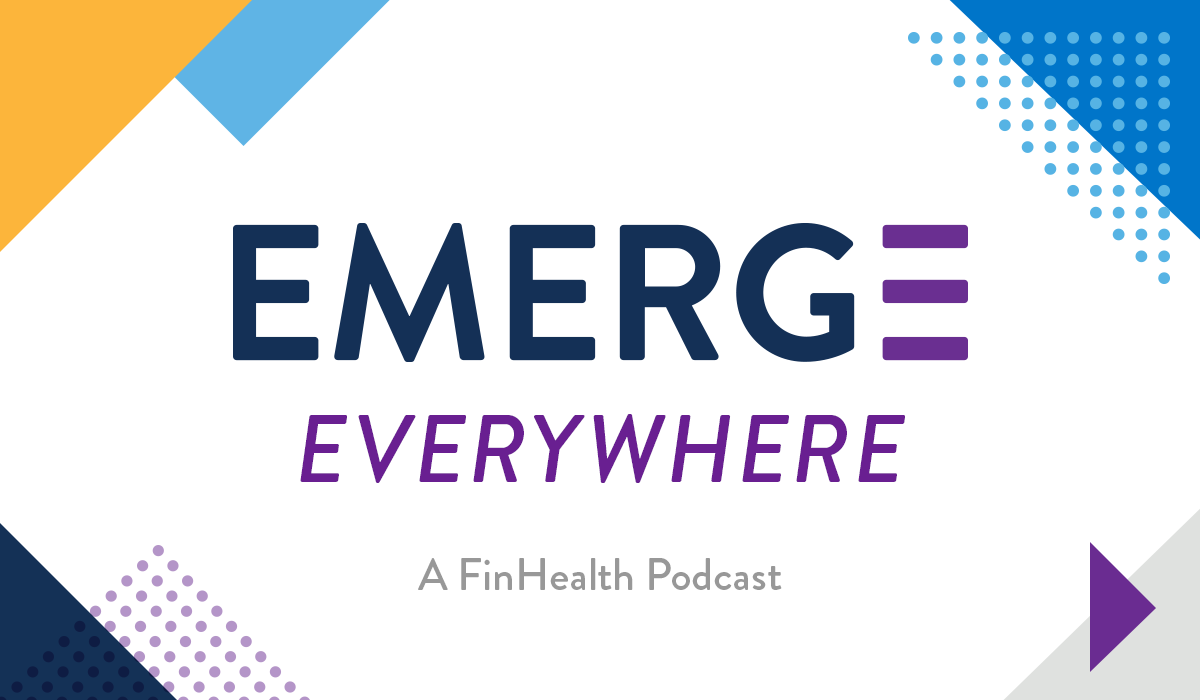 We live in a world that is both more interconnected and more siloed than ever before. Meet the silo busters – the leaders who are unleashing creative new ways of doing business by seeing their customers, employees and communities in 3D. Be part of the conversation as Financial Health Network founder and CEO Jennifer Tescher engages with visionaries to uncover how they are creating connections, listening for nuance, and using newfound insights to build businesses, products and programs that create real value for all their stakeholders.